Hey everyone, we'll be attending Phoenix Fan Fusion June 2-4, 2023 at the Phoenix Convention Center. We'll be in Artist Alley at A902S & A904S the same spot we were in last year.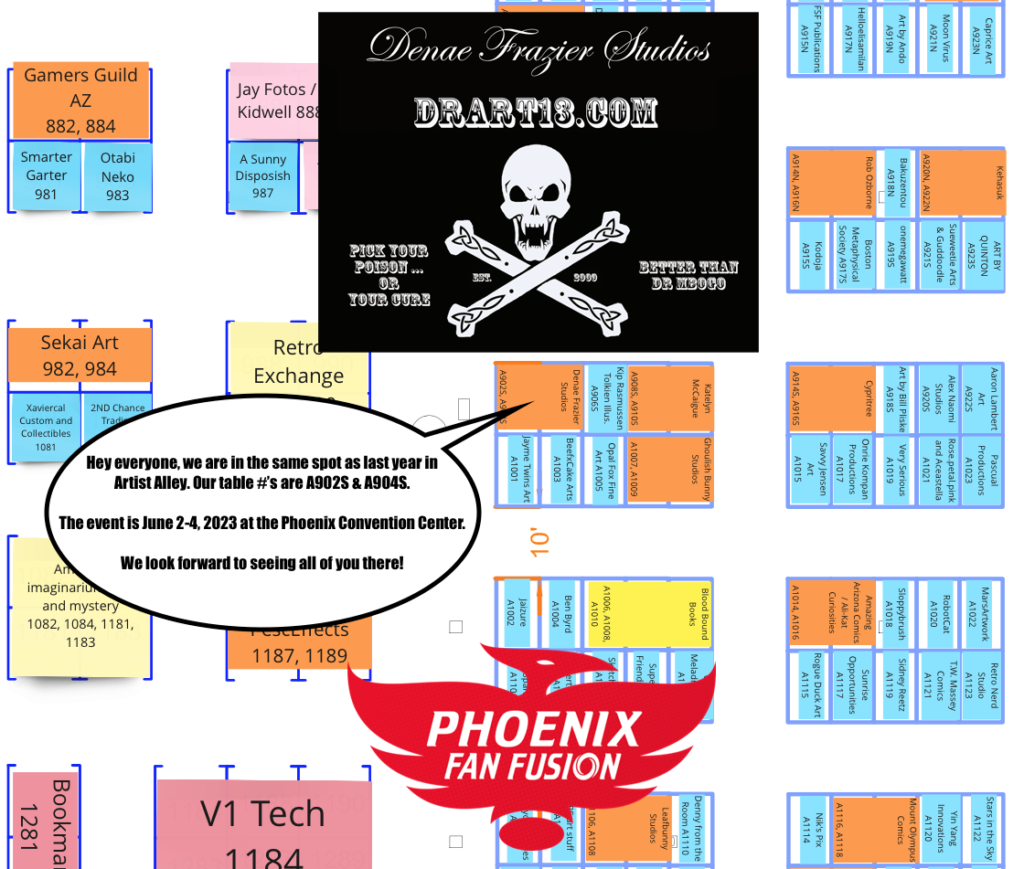 (Click on the image above for more information)
At the event we'll be selling Denae's Art Prints (5"x7" & 11"x17"), 1.5" Buttons, 2″x3″ Magnets and we'll have some of her 6.75"x10.5" and 11"x17" Original Art For Sale too!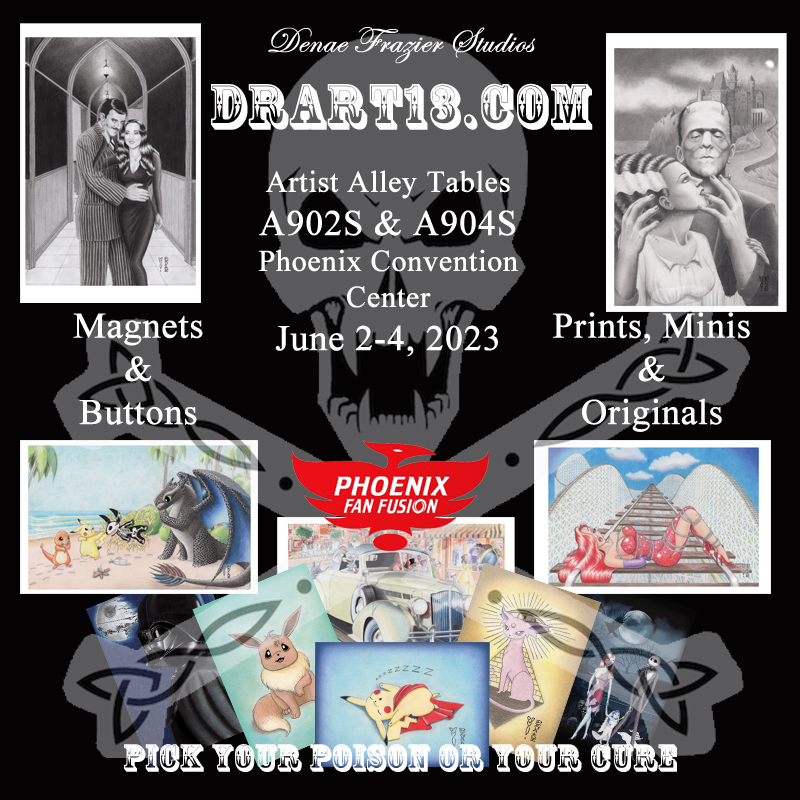 (Click on the Flyer above to go shop on our Square Site. Thanks)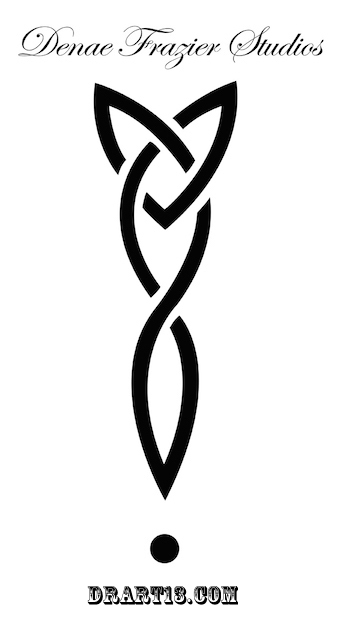 Also, If you'd like to make a Donation to us, please click on this link https://www.paypal.com/donate?token=QeUk_Y1bGNo6kPhFpcC9wq-yNdEOST38Tb797ceQhnNmp5OHbKb5P88SGsbb3U3xkawP7110wq0D0gjz.
All Donations made to us will ONLY be used for the Business. And the Dream is to hopefully raise enough money to see Denae's floor plans for the House, Retail Store and Art School come to Life.
We look forward to seeing all of you there!
#DenaeFrazierStudios – DenaeFrazierStudios
IG: denaes_art/ – dA: DenaeFrazierStudios