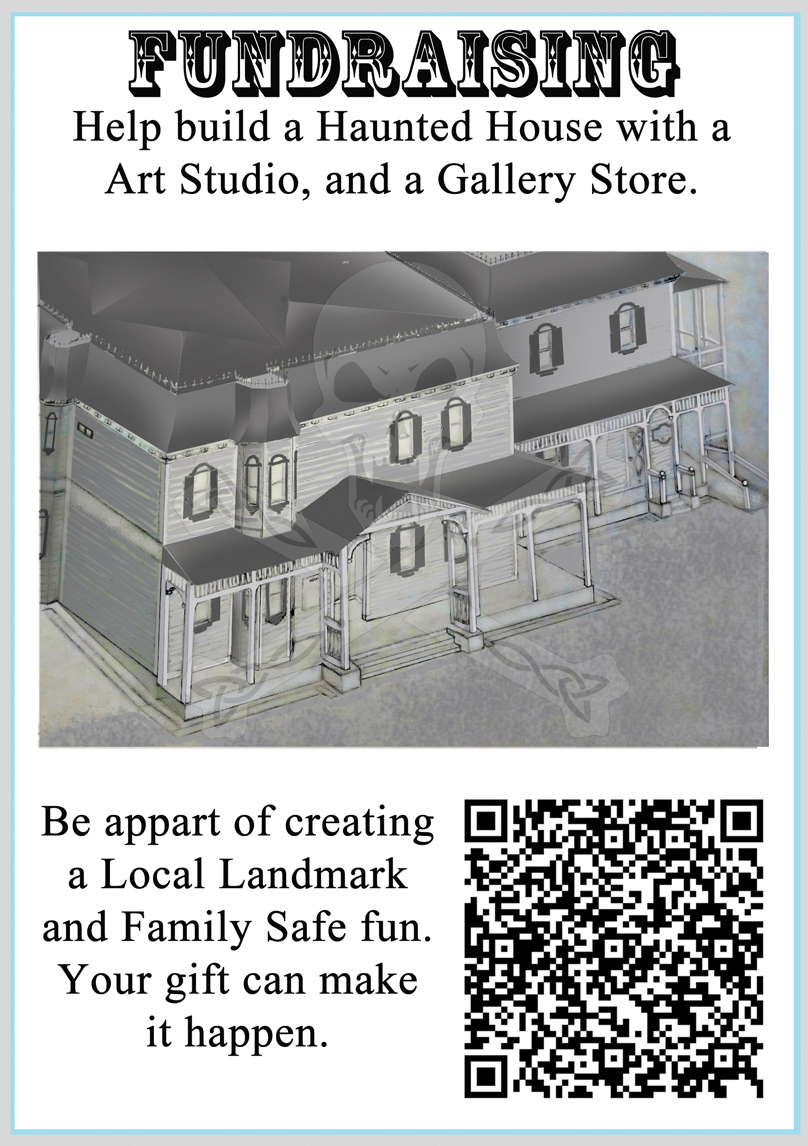 (If you'd like to make a Donation Click on the Image or Scan the QR Code above.)
All Donations made to us will ONLY be used for this Project. And the Dream is to hopefully raise enough money to see Denae's floor plans for our Gothic Victorian Haunted House with a Art Studio and a Gallery Store come to Life.
Every Dollar counts and every Donation made is greatly appreciated!
Please Share! 😀
Sincerely,
Denae Frazier Studios