Hey everyone, we hope you guys will come out and see us on Friday (Sept. 9th) for 2nd Friday Night Out – Mesa in Downtown Mesa.
We'll be setting up out front of Gotham City Comics and Collectibles selling Denae's Art and other cool stuff as well. We'll be there from 5ish to 10pm.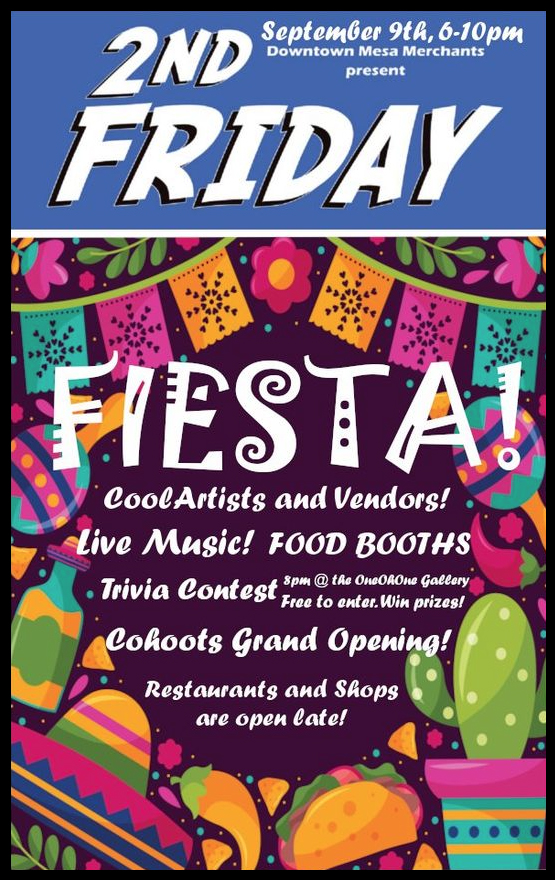 (Click on the image above to go to their fb page.)
Then we will be attending Amazing Las Vegas Comic Con September 16-18, 2022. We will be in Artist Alley at Tables B32 & B33. This event is being held at the Las Vegas Convention Center.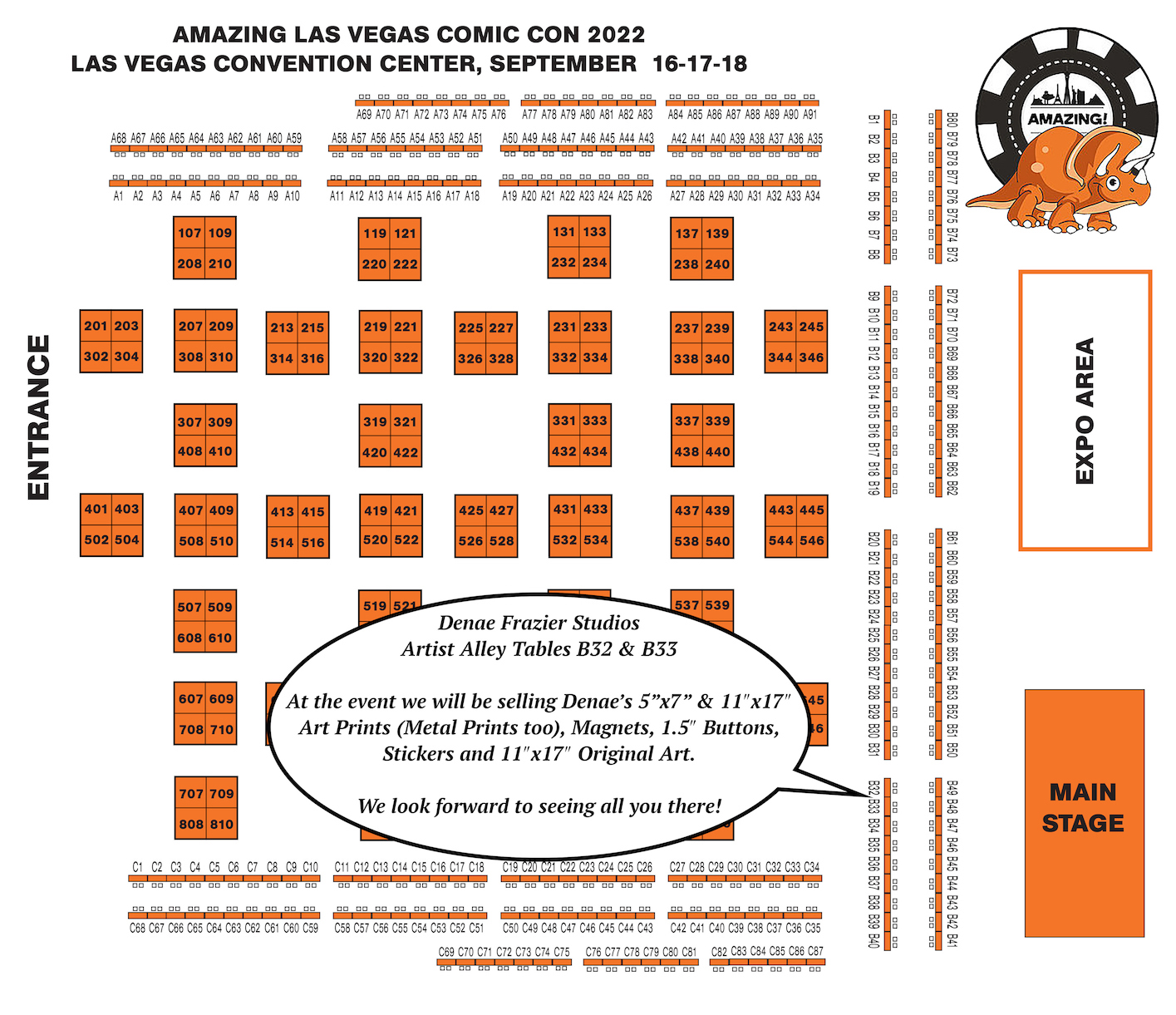 (Click on the Map above to go to their fb page.)
And of course we will also be attending FanX Salt Lake Comic Convention September 22-24, 2022 at the Salt Palace Convention Center. We will at Space A2120 in Artist Alley.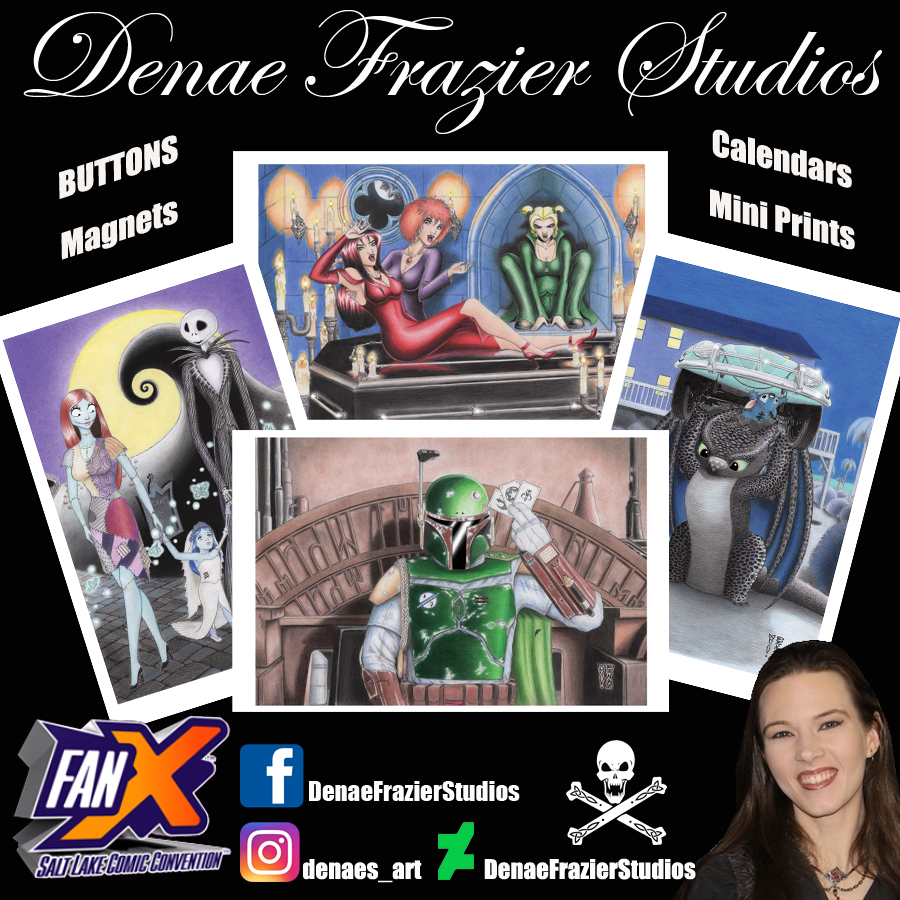 (Click on the image above to go to their fb page.)
At both @AmazingLasVegasComicCon and @SaltLakeComicConvention we will be selling Denae's 5"x7" & 11″x17″ Art Prints (11"x17" Metal Prints too), Magnets, 1.5″ Buttons, Stickers and 11″x17″ Original Art.
#AmazingComicCon #AmazingCon #ComicCon #FanX22 #SaltLakeComicConvention #SaltPalaceConventionCenter  #Utah #slc #saltlakecity #saltlake #Idaho #Nevada #Wyoming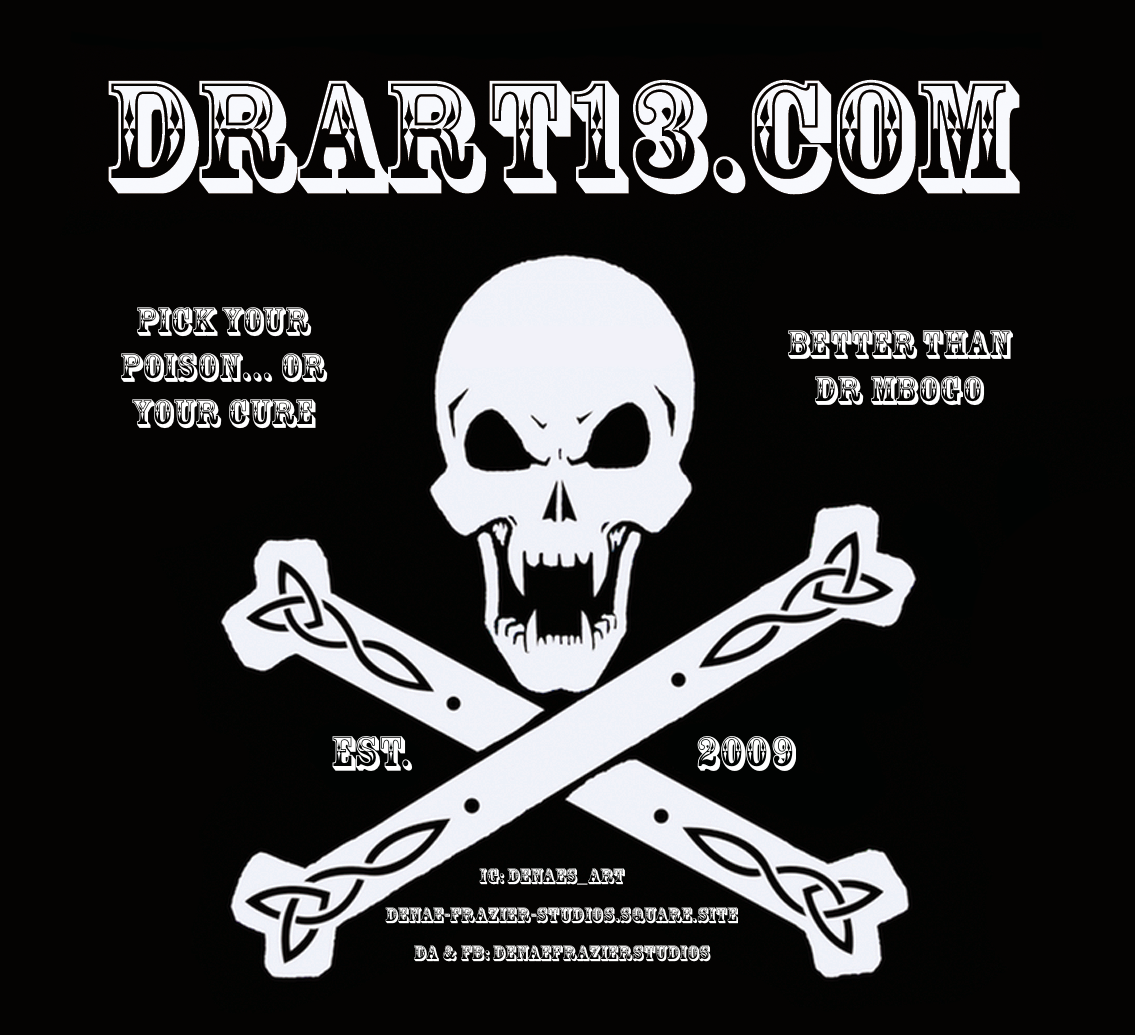 (Click on the Image above to make a Donation.)
We look forward to seeing all of you at these three events!
Square site: https://denae-frazier-studios.square.site